Chinese Fortune Angel - Help Menu
---
When the Help item from the menu bar is selected, the Help dropdown menu will appear.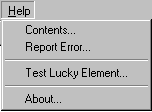 Click on the Contents item to launch this HTML help file.
Report Error - Send email to

mastertsai@yahoo.com
If the software suggests that your Lucky Element doesn't match your past, then the software isn't handling the information in your birth chart very well. In this case, click on the Test Lucky Element option to help you find your Lucky Element.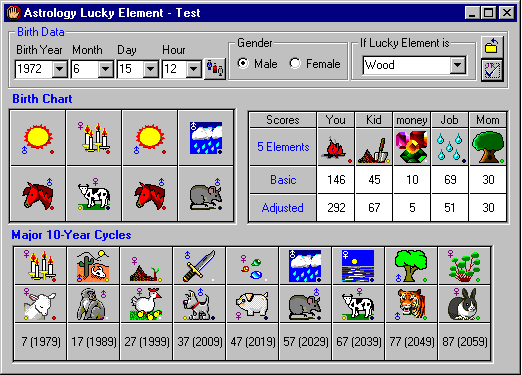 Select an Element from the Five Element Combo Box in the Test Lucky Element window and then click the

icon to view the message about the Lucky Elements and verify the element against your past. The yearly Five Element Weights can be found in the Yearly Five Element Weights window from the Calendar dropdown item in the menu bar.

If the Lucky Element is found, then use the Astrology Opportunity Charts to find opportunities in the future.


Click on the About item to display the software version number and the copyright information.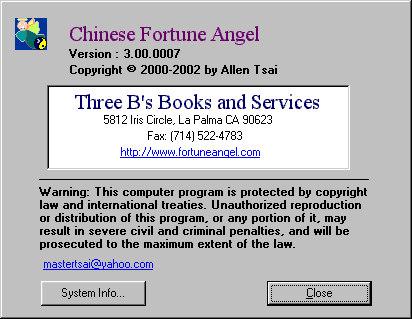 ---

Home of Chinese Fortune Angel